« April 2005 | Main | June 2005 »
May 28, 2005
Chaise

Finally, some sun.
Posted by emfoley at 8:21 PM | Comments (0)
May 26, 2005
Parking lot

He's always hated shopping. Except the grocery store—food he likes.
Posted by emfoley at 8:19 PM | Comments (0)
May 18, 2005
Translucent Cool Wasabi

I got a mad-cool mini for graduation—6gb with shuffle play and some Palm-like functions, and so teeny it makes my little camera look like a brick. And oh, the iPod accessorizing options. Mine is silver, so it looks good in any color skin. I ordered the Wasabi on eBay, a perfect match for the power light on my Pentax, and cheap enough to justify lusting after an alternate outfit in pink (though, sadly, not the raspberry suede number from Coach that leaves me waxing girly despite costing almost as much as the player).
And today's site launch was a hit. I have really angry carpal tunnels right now or I'd blog about it.
Posted by emfoley at 8:11 PM | Comments (0)
May 16, 2005
Yes that was me in the Sunday paper

(But not in this particular photo, as I was the one snapping it.) I got my diploma Saturday, along with a remarkably cool commencement speech and a chance to hang out with all those great people I have been missing since classes ended last fall. I also got an excuse to wear sling-backs and pearls and claim I am better educated than my know-it-all spouse, though he will no doubt maintain that his second degree (BFA) is culturally superior to a mere MS. I got other cool stuff too, but that's enough bragging for now.
Posted by emfoley at 7:46 PM | Comments (0)
May 9, 2005
Mother's Day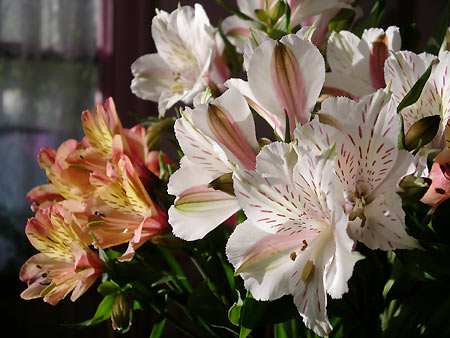 ... and a mushroom-swiss omlette, and ginormous SD card for my camera, too!
Posted by emfoley at 7:02 PM | Comments (0)
May 6, 2005
Sidewalk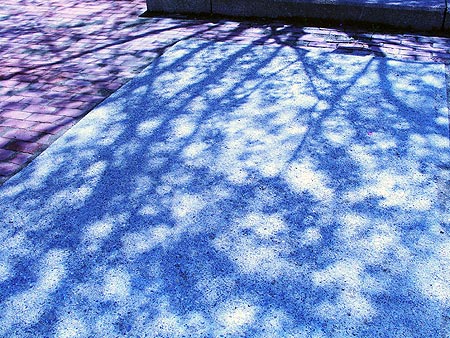 Posted by emfoley at 1:01 PM | Comments (0)
May 1, 2005
Turners Falls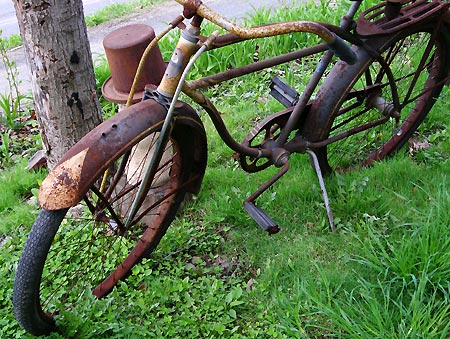 ...Open Studio walking tour: sculpture, photography, ceramics and amazing bagels at Cup o' Joe.
Posted by emfoley at 6:33 PM | Comments (0)