« August 2004 | Main | October 2004 »
September 29, 2004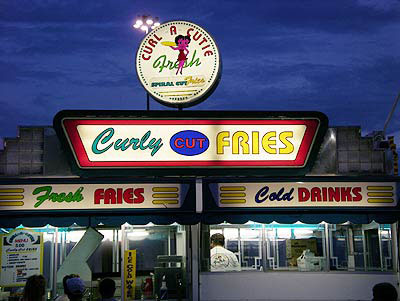 Posted by emfoley at 1:16 PM | Comments (0)
September 28, 2004
Springfield Day at the Big E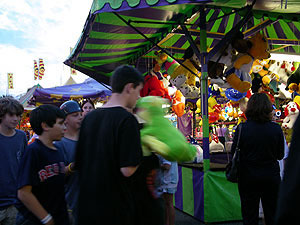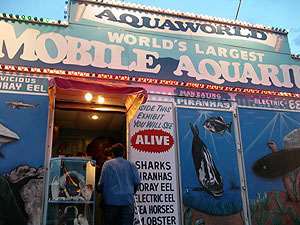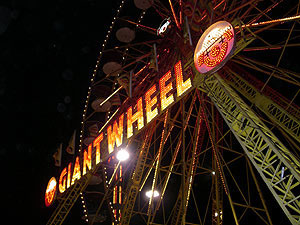 Posted by emfoley at 8:57 AM
September 23, 2004
A Maxfield Parish afternoon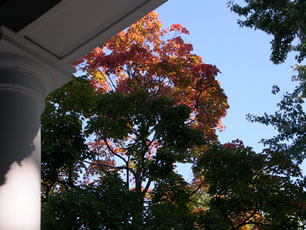 From the street, it still looks like summer, but up here in the treehouse, you can just see the maples starting to turn.





Posted by emfoley at 7:26 PM | Comments (0)
September 20, 2004
Monday morning downtown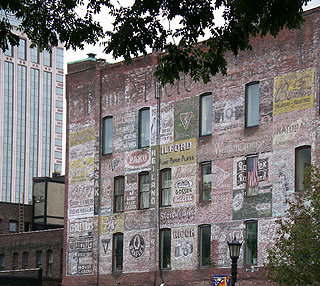 I love these old ads painted on the sides of buildings, dating back to who knows when. This one is on Worthington Street a few doors down from Theodore's. I wonder what the ad rates are for semi-permanent signage?
Posted by emfoley at 3:18 PM
September 19, 2004
The paint job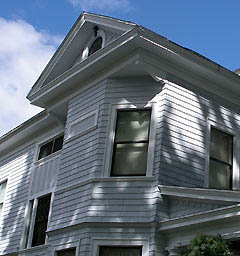 Posted by emfoley at 1:37 PM
September 18, 2004
Sunset over Longhill
Posted by emfoley at 1:01 PM
September 16, 2004
Uh oh...
...it's not primer. It looks a lot paler than I expected - was there a mix-up with the paint samples? No, I just picked too light a color. Yes, I am kicking myself. Too late now.
Posted by emfoley at 1:39 PM | Comments (0)
September 15, 2004
The paint job
Our contractor says the house painting will be done by the end of the week. I am dying to see what the color we picked looks like on the house, as they are still doing the trim. I'm not worried, though. Even the primer was an improvement, given that our shingle-style house had been tarted up like a Queen Anne by a previous owner with a questionable eye for color, never mind the whole chipping and fading situation.
Since the crew finished sanding, the process has been remarkably quiet. One of them seems to be using our arborvitae hedge as a changing room at the end of the day - at least I hope that is what he is doing back there - but at least he's discreet about it. I am almost used to the sound of earnest young men muttering in Russian outside the window while I'm dressing.
Posted by emfoley at 1:37 PM
September 7, 2004
Entropy
Yesterday was my wedding anniversary. This is not a thing we celebrate - even my mother has mercifully stopped sending cards - but this one marks the year that I have been married more than half my life. I spent it reading Po Bronson's What Should I Do With My Life?
Bronson says people almost invariably fail to act, even in their own best interests, until some catastrophy forces them to. Maybe mine weren't cataclysmic enough. then again, very few of those people in the book had families to take care of. They mostly got all of this out of the way before getting old enough to have been married half their lives.
Tomorrow my older son starts high school. In seven weeks, I finish grad school, my bid to position myself for a job that will put two kids through college and pay the mortgage without driving me nuts or boring me into a depressive stupor. The clock is ticking.
In the mean time, I'm working on a second (third?) group blog through the fall election.
Posted by emfoley at 12:22 PM | Comments (0)