« Bus stop | Main | Main near Bridge »
Friday, February 18, 2005
Bus blogging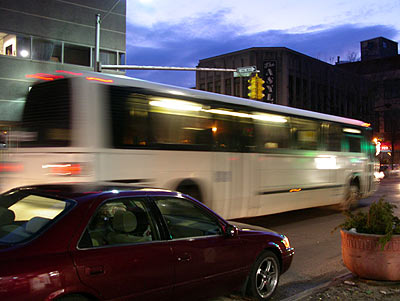 Hey, does this photo look familiar? Of course I am not the first WMass blogger to be so honored by fellow-bus-riding-blogger Mr. Pierce, and I don't have a cute pet in my photo, but I'm still pretty tickled. Pray my server doesn't crash.
Posted by emfoley at February 18, 2005 8:52 AM
Comments
congrats on the busblog mention!
Posted by: kristen at February 21, 2005 5:27 PM
Post a comment
Thanks for signing in, . Now you can comment. (sign out)
(If you haven't left a comment here before, you may need to be approved by the site owner before your comment will appear. Until then, it won't appear on the entry. Thanks for waiting.)