After all my fretting about how shrunken the sweater looked as I was knitting, and whether I had miscalculated the fit, everything relaxed in the wash as planned, and the fit is perfect, just the right amount of ease when buttoned. And the fabric drapes beautifully — so glad I sought out a longwool yarn.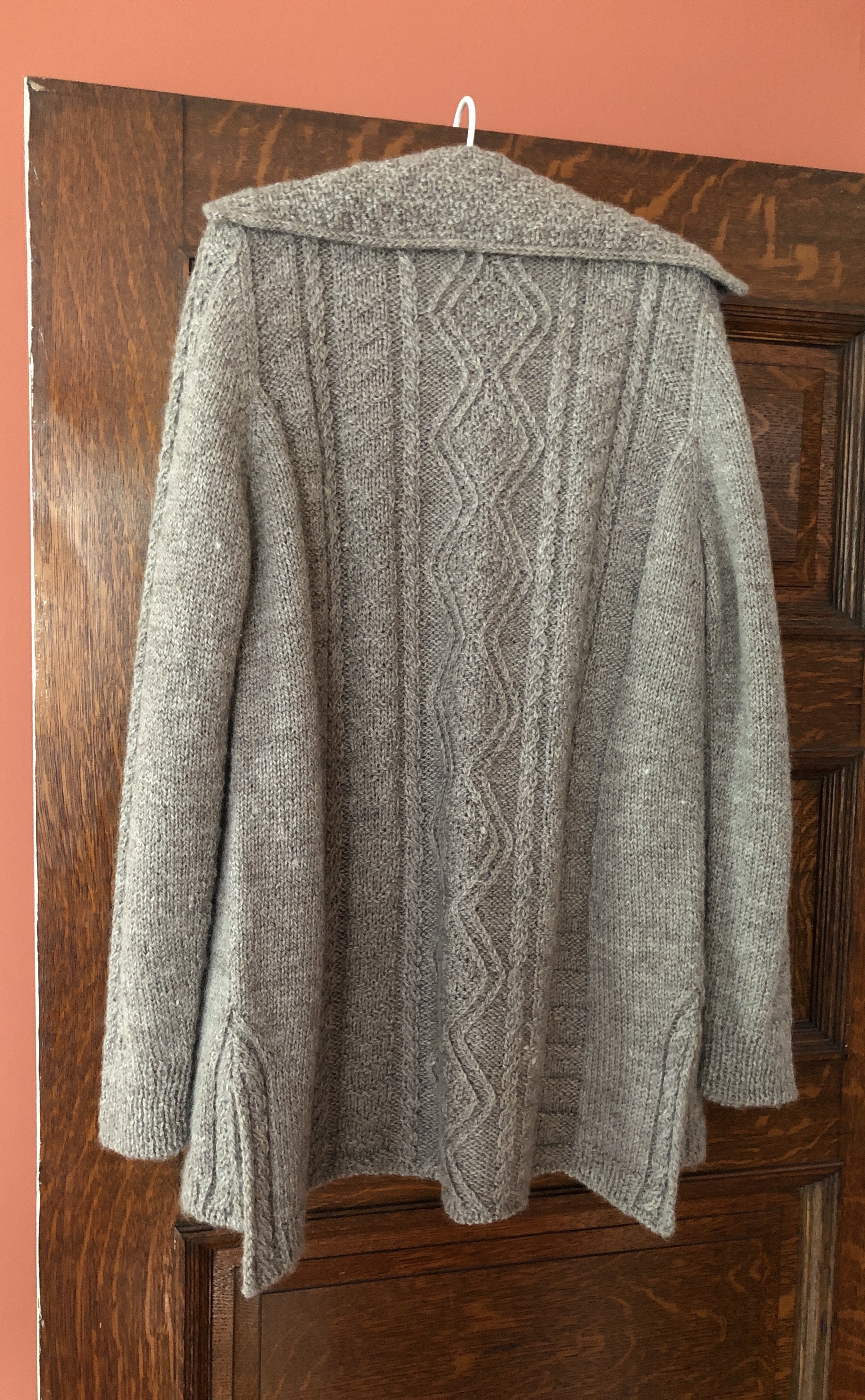 I think the back is my favorite part of the sweater — I wish the front had more of this look, but once I committed to reversible lapels, my options for the center panel were limited.
The collar can be buttoned up to the neck on chilly days.