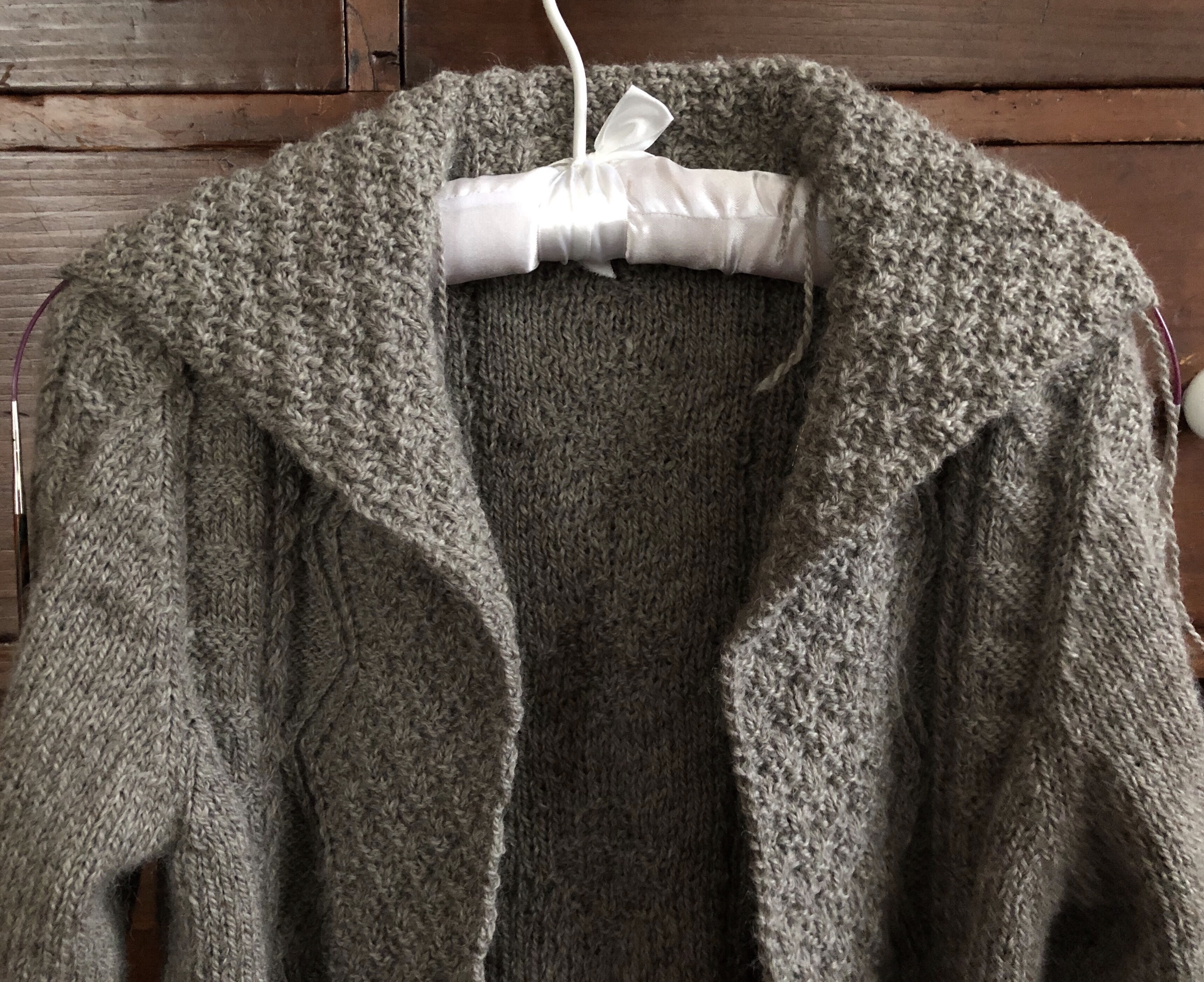 I really like the way the collar looks … now. But once I put the button bands on, it will be 1.75 to 2″ wider on each side, and hang down over the shoulder( and I can't leave the button bands off, or it won't close).
I could re-knit the collar, and pick up fewer stitches across the saddles and back neck, but not 4″ worth, without leaving puckers. Decisions.
Construction notes: double needle pickup across the saddles and back neck, to a height of 1″ across the back neck, tapered with short rows along the saddles to 0.25″ where the saddles meet the front. Fronts then knit from live stitches connecting along the saddles with short rows to the level of the back neck, where the rest of the stitches were picked up and knit across.