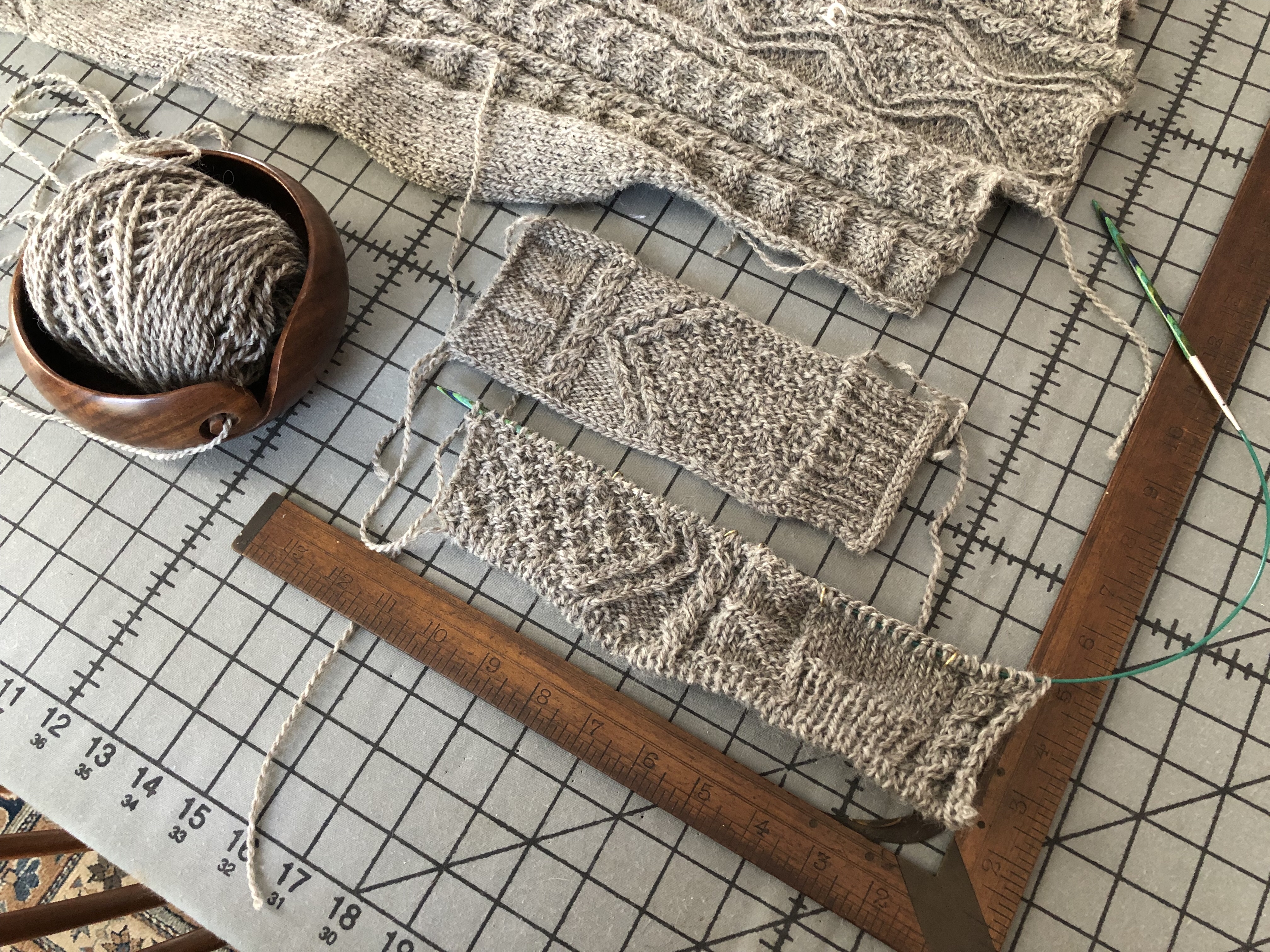 The textured panel along the center front compressed vertically relative to the rest of the pattern and stockinette — the difference in my blocked swatch is at least 1/4 -3/8 inch per 3.25″ pattern repeat, which translates to 2-3 inches down the front of the sweater (plus the collar).
I might be able to block out the difference, but that risks flattening out the broken garter rib texture, and maybe make the button bands ripple if I increase my pickup rate to compensate. A springier merino yarn might absorb the blocking we'll, but the high BFL and longwool fiber content in this yarn doesn't have that much give. I could loosen my gauge over the broken garter rib portion of the fabric, but that could encourage even more horizontal spread and leave the center fronts looking shapeless and messy.
The solution I came up with is to add a pair of short rows once per zig zag repeat, adding two rows at the narrowest point of the 24-row repeat, tucking the wrapped stitch behind the zigzag crossover.
I'll have to watch my progress carefully for the broken garter rib, as it has an 8- row repeat, and the short rows alter my zig-zag pattern repeat to 26 rows from 24. With all four patterns taken into account, my overall pattern repeat is now 104 rows instead of 24.