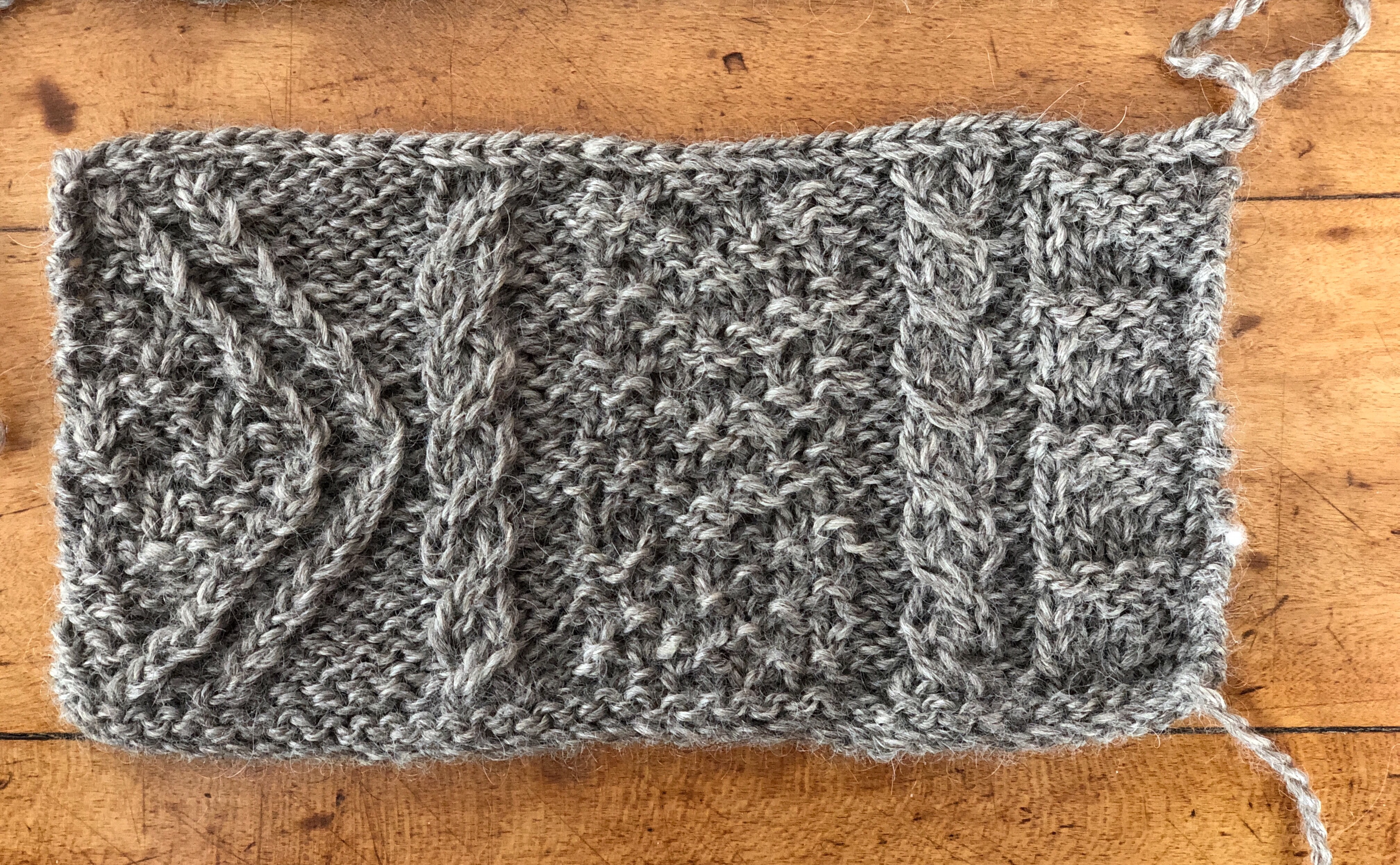 Final swatch, center back at left. Each zig-zag repeat is 12 stitches wide by 24 rows.  The cable and V patterns repeat every four rows and the flag pattern every six, so they are easy to keep in sync. Zig-zags will be mirrored to form a column of  diamonds down the back, filled with a broken garter rib pattern at eight by eight – this will be repeated for the sweater collar and center front to lapels. I started the knit/purl V pattern with one purl row to two knit rows, but it didn't read well enough, so I switched to two purl rows and two knit after the first few rows, and the Vs are much more coherent.
The swatch above improves on my original back swatch (below) — the original 12-row zig-zag was too small to stand out, and the broken rib fill didn't read at that size. The eight-stitch band of broken rib din't work either, the pattern just gets lost.  and as much as I love the braid cable, it's too heavy to balance the zig-zag, the whole doesn't quite hold together.
Tubular cast-on started on size 8 needles, switching to 6 for the tubular rows and 1×1 ribbing. patterned sections will have tubular cast-on without the ribbing.